In the world, besides supermarkets, convenience stores, online shopping forms greatly affect the future of grocery stores.
---
Quickly transforming consumers' lifestyles and preferences has led to the continued increase in the formation of modern commercial stores in most Southeast Asian countries. Nielsen's latest survey shows that the transformation of consumers' lifestyle and preferences greatly affects the future of grocery stores. In particular, spending on food and personal care items in supermarkets, convenience stores and hypermarkets is increasing in key markets in Southeast Asia.
Specifically, in the Philippines, 42% of consumers buy groceries at supermarkets more frequently in the past 12 months. Convenience stores are also becoming an important shopping channel for grocery and food items. Accordingly, more than a quarter of Filipinos (27%) buy groceries and groceries at convenience stores more frequently in the past 12 months. The rate in Thailand is 21% and in Indonesia it is 15% compared to the rate of 14% globally.
"Supermarkets and hypermarkets are the dominant channels in developed countries around the world and are increasingly important in the eyes of consumers in developing countries in Southeast Asia. However, convenience stores also gradually dominate market share and this means that manufacturers must consider the distribution of goods based on a harmonious combination of both channels: Understand where consumers shop and what kind of goods They will buy an important vision to drive market-oriented distribution strategies", said Kaushal Upadhyay, Nielsen Managing Director of Customer Service in Southeast Asia, North Asia and the Pacific. share.
In addition to modern shopping channels (supermarkets, convenience stores) affecting the grocery store model, Nielsen's survey also shows the impact of online shopping and how retailers are integrating. Digital channels on shopping experience for customers. For Southeast Asian consumers, shopping in grocery stores is an exciting experience.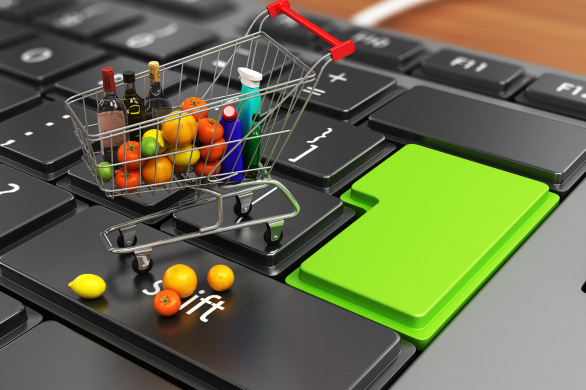 Specifically, 43% of consumers in the Philippines shop at grocery stores to have an interesting and engaging experience. 34% of Indonesians and 24% of Malaysians also gave the same answer compared to only 22% of consumers worldwide. Although you want to have experiences in familiar grocery stores, now, Southeast Asian consumers are inclined to increase online shopping with a few certain categories.
In particular, personal care items are very popular in online shopping. In particular, consumers have indicated their intention to purchase items such as online bath gels, shampoos and conditioners within the next six months.
Factors that make online shopping grow is the popular digital technology in Southeast Asian consumers, including online shopping delivered to home. And when it comes to online shopping, 61% of consumers say the site is the most preferred place to use to order. According to Kaushal Upadhyay, retailers need to consider to provide a digital technology application strategy, including interaction at each point of sale in the consumer decision-making process.
"The era of commercial connectivity has come. Successful retailers and manufacturers will be at the intersection of the physical world and the virtual online world, leveraging technology to meet the needs of customers. every time they want to buy goods", said Kaushal Upadhyay.