Did you know that many stores give consumers the ability to shop their weekly groceries online?
---
Shopping at home for your groceries is a great way to deal with this essential chore: It's convenient, it's a time-saver and many times it can take advantage of sales online that shoppers won't be able to do.
This is not just for packaged goods. Many stores offer shoppers the opportunity to order fresh produce, meat, milk and other groceries online and receive these items delivered directly to their homes. In addition, many products are not necessarily found easily in stores that can be found online; sometimes for a much cheaper price. You can even take advantage of online rewards or offer cash back.
FreshDirect
FreshDirect provides fresh, organic, delicious food to various regions in the United States (just enter your zip code to find out if they are available for your area).

Their online groceries come directly from local farms and restaurants, with specialization for people who enjoy gluten-free, kosher food.
ShopFoodEx
ShopFoodEx has a large inventory (nearly 10,000) of online grocery items to order. You can also create lists on the site, take advantage of seasonal specials and buy a limited number of stock items (large quantities).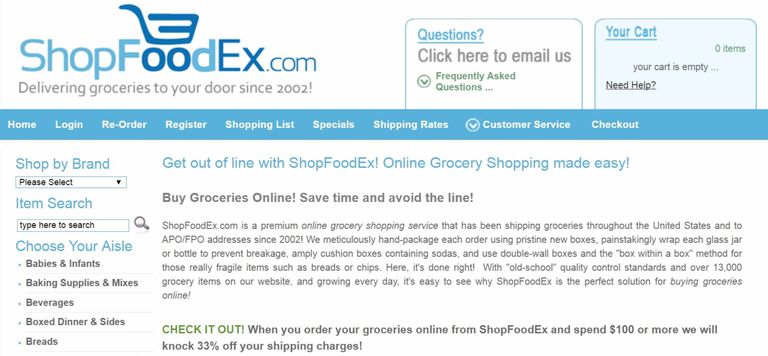 Military families will appreciate that ShopFoodEx provides APO/FPO addresses. Additionally, when you spend $100 or more, the site will reduce shipping costs by 33 percent.
WalMart
Many people have a Walmart in their local community, and now with the ability to order groceries online with free same day pick-up and delivery, this becomes even more convenient.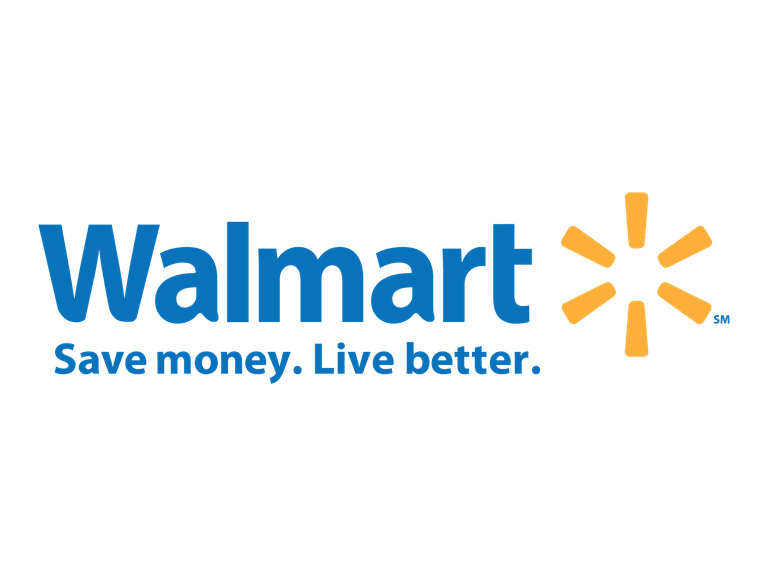 Shoppers may simply order the online items they order during a regular visit and choose delivery or delivery.
MySupermarket
MySupermarket is a UK based service that provides online grocery shopping for various stores including Tesco, Asda, Sainsbury's and Ocado. You can compare prices instantly on all stores that MySupermarket is currently indexing, plus, MySupermarket gives you the ability to find healthier options for anything you have in your shopping cart. , a great feature.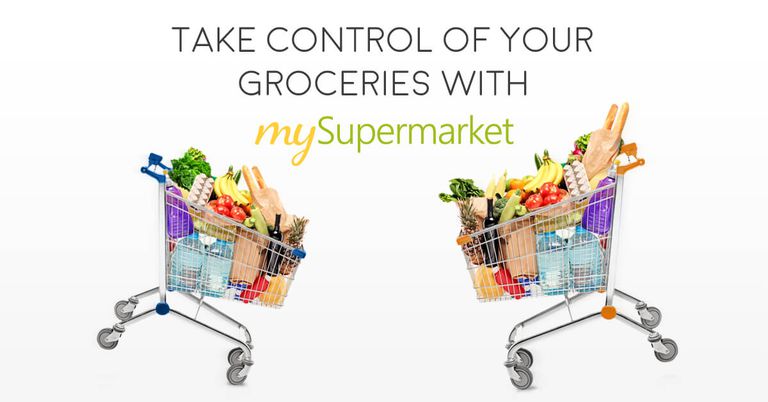 In addition, if shoppers need to buy items for a specific upcoming occasion (anniversary, birthday, business party, etc.), MySupermarket gives customers the ability to purchase directly for items that have Be able to support event planning as best as possible.